Pasarliga.org – Hasil undian babak perempat final Copa del Rey mempertemukan Atletico Madrid dengan Sevilla. Bagi Atletico, ini mungkin merupakan sebuah pertanda yang tidak menyenangkan.
Dalam tiga pertemuan sebelumnya melawan Sevilla di kompetisi ini, Atletico dua kali tersingkir.
Sevilla memang punya catatan bagus kontra Atletico di Copa del Rey. Sevilla menang tiga kali dalam lima bentrokan terakhir, termasuk 2-0 dalam final musim 2009/10 yang digelar di Camp Nou, Barcelona.
2 – Sevilla have eliminated Atletico in two of their last three Copa del Rey meetings, including the final they won at the Camp Nou in 2010 (2-0). Pride.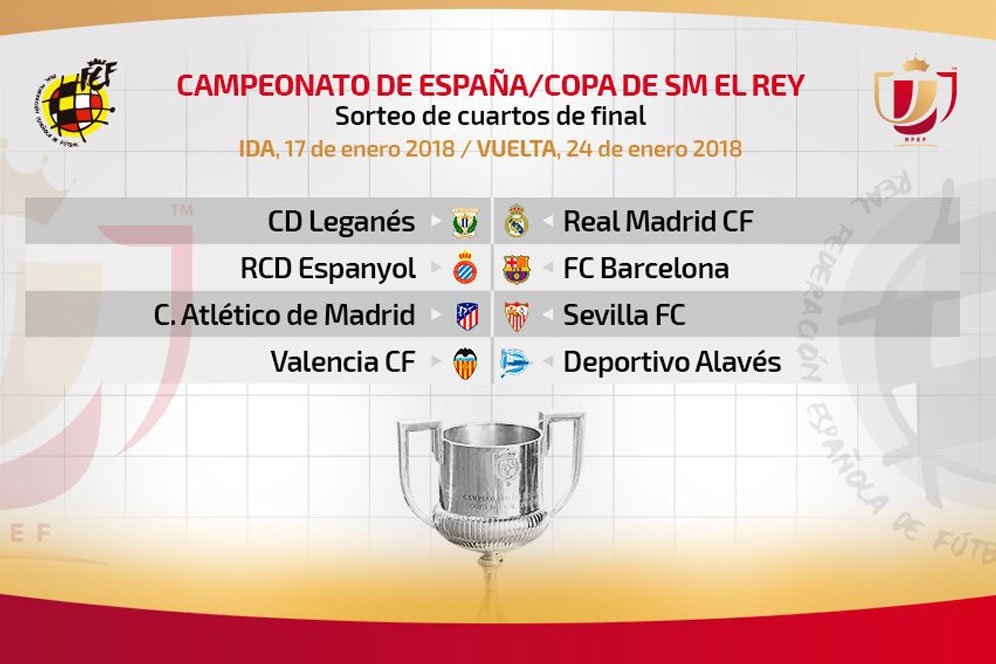 Atletico vs Sevilla di Copa del Rey
2012/13 Sevilla 2-2 Atletico (semifinal leg 2)
2012/13 Atletico 2-1 Sevilla (semifinal leg 1)
2009/10 Atletico 0-2 Sevilla (final)
2003/04 Atletico 1-2 Sevilla (perempat final leg 2)
2003/04 Sevilla 4-0 Atletico (perempat final leg 1).
Sevilla adalah pemilik lima gelar juara Copa del Rey. Titel terakhir (ke-5) sejauh ini diraih Sevilla ketika mengalahkan Atletico 2-0 lewat gol-gol Diego Capel dan Jesus Navas di final tahun 2010.
Leg pertama perempat final musim ini akan digelar pada 17 Januari mendatang. Atletico akan terlebih dahulu bertindak sebagai tuan rumah.
sumber : bola.net